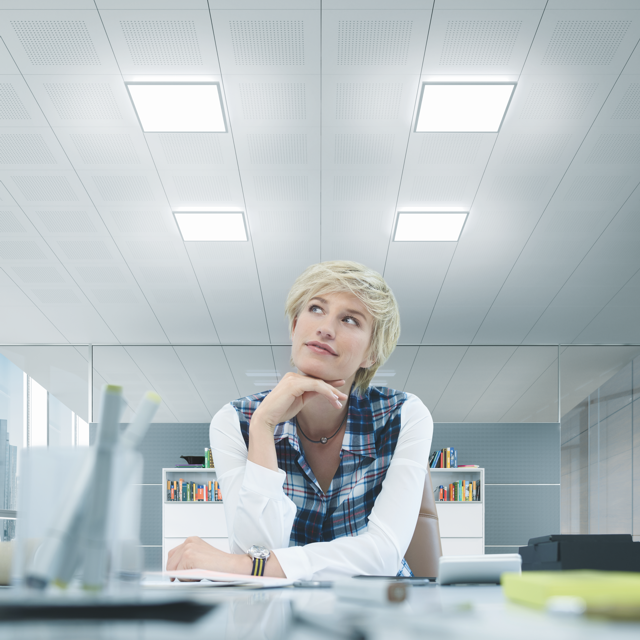 IDOO.fit and IDOO.pendant
LED luminaire for workplaces and hallways

Waldmann has developed the IDOO family of luminaires for open-plan and cubicle-type offices. They include the LED suspended luminaire IDOO.pendant, the linear system IDOO.line and the innovative integrated machine and mounted luminaire IDOO.fit.

All IDOO luminaires are equipped with direct and indirect light components for high visual comfort and pleasant ambient lighting in the room. The IDOO luminaires offer a particularly high user comfort when combined with the LUM CONNECT VTL light management system for biodynamic lighting.

PULSE VTL
Light is everything in nature. It provides growth, diversity and beauty. We humans are a part of nature. Light is therefore the most natural nourishment in the world for us. It determines our entire existence: Light affects important hormonal and metabolic processes, synchronizing our internal clocks again and again.

Light gives our lives rhythm. Whenever there is a lack of natural daylight our rhythm is disrupted the VISUAL TIMING LIGHT (VTL) system from Derungs, also called Human Centric Lighting, recreates the effects of natural daylight, restoring proper rhythm and balance to people's lives.

May we send you an offer?
This is how it works:
1) "Shop" like in any webshop.
2) Fill in some very basic contact info. The zip code is important to let us calculate freight.
3) Press "send".
The offer, sent by e-mail if nothing else is choosen, is free of charge and any obligations. It will be sent to you as soon as we've received a freight offer from our freight contacts.

Sök reservdelar till denna produkt
Back