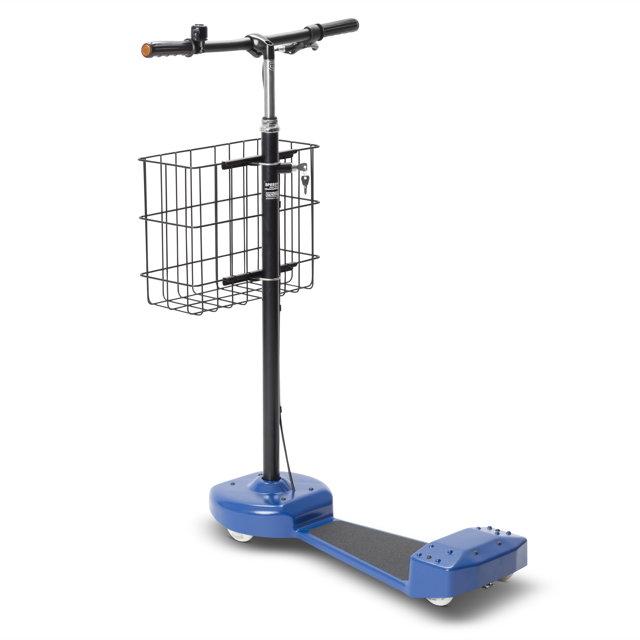 Kickbike Speedy
Small and easy-rolling kickbike. Perfect for long corridor´s, in hospitals etcetera. Four 80 mm hjul. Makes the bike stable and self-parking.

Including hand brake, bell, basket and lock.

Colours
Chassis and baske is black, the lower cover is available in black, blue, White or grey.

Max load
120 kg

May we send you an offer?
This is how it works:
1) "Shop" like in any webshop.
2) Fill in some very basic contact info. The zip code is important to let us calculate freight.
3) Press "send".
The offer, sent by e-mail if nothing else is choosen, is free of charge and any obligations. It will be sent to you as soon as we've received a freight offer from our freight contacts.
Facts
Dimensions
Weight: 10 kg
Size: 140x75x94 cm (LxWxH)
Ground clearance: 12 mm.
Foot plate: Ca 34x22 cm.

Attachments
Sök reservdelar till denna produkt
Back