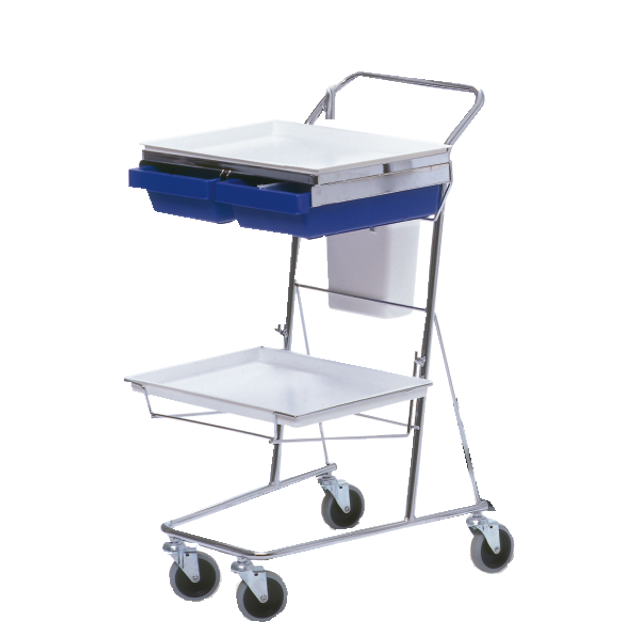 Laboratory test trolley, two trays, two compartment drawers
Laboratory test trolley, two trays, two blue compartment drawers including dividers, one waste basket
With attachment for a Writing board (optional).

Chassis
All-welded chromium-plated steel chassis

Dimensions
62x49x97 cm DxWxH. Chassis only ca 61x45x97 cm DxWxH. Height to top tray ca 88 cm.

Castors
100 mm.

Tray
White plastic, 51x36x2,5 cm (LxWxH)

White drawer
White plastic, 37x34x11 cm (LxWxH)

Blue compartment drawer
Blue plastic, inner size 34x21x9 cm (LxWxH)

Weight capacity
10 kg/consol

May we send you an offer?
This is how it works:
1) "Shop" like in any webshop.
2) Fill in some very basic contact info. The zip code is important to let us calculate freight.
3) Press "send".
The offer, sent by e-mail if nothing else is choosen, is free of charge and any obligations. It will be sent to you as soon as we've received a freight offer from our freight contacts.
Sök reservdelar till denna produkt
Back