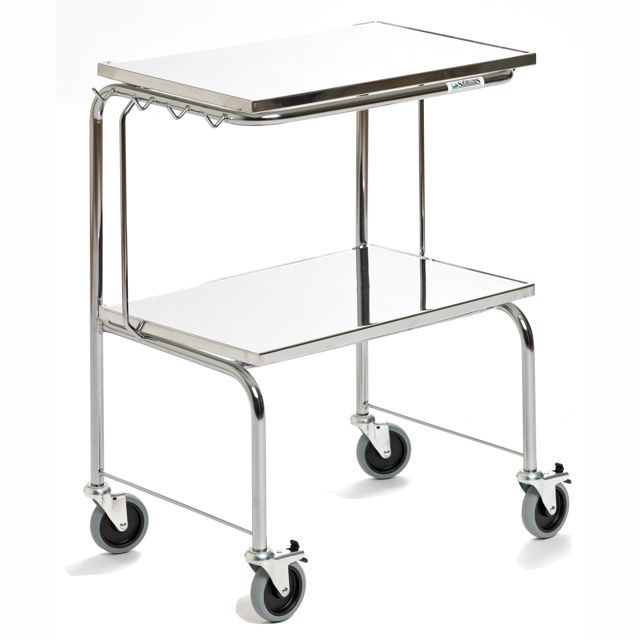 Instrument table with hooks, 60x40 cm
Instrument table with stainless steel plates sized 60x40 cm. Including hooks for hanging, 4 on each short side. One of the sides open in between the plates. Also available in sizes 70x50 and 95x55 cm.



Chassis

Chromium-plated steel, 22 mm tubes.

Table plates

Stainless steel plates with elevated edge to prevent items from falling off the table. Sound-absorbing 16 mm material glued to the bottom of the plate.

BorderAccessory

. Attachable onto both the top and bottom plates.

Castors

Very easy-rolling and stable 100 mm castors. If the table is to be used in rooms with sensitive machines,

antistatic castors are available as option

.

Height

83 cm

Weight
Ca 16 kg.

Max load
20 kg/plate



May we send you an offer?
This is how it works:
1) "Shop" like in any webshop.
2) Fill in some very basic contact info. The zip code is important to let us calculate freight.
3) Press "send".
The offer, sent by e-mail if nothing else is choosen, is free of charge and any obligations. It will be sent to you as soon as we've received a freight offer from our freight contacts.
Attachments
Sök reservdelar till denna produkt
Back